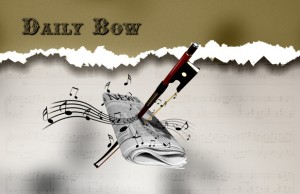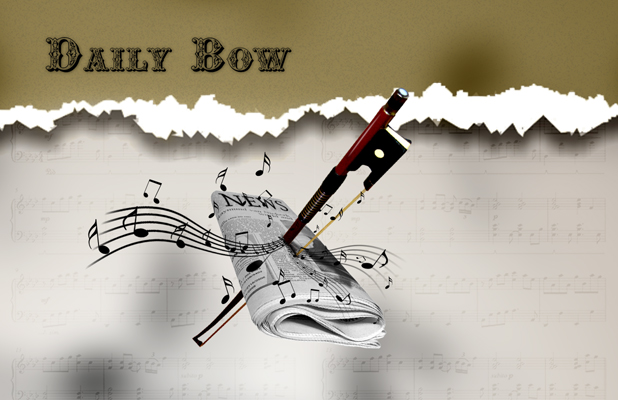 This past weekend, I had just finished giving a performance of Debussy's cello sonata when I found out–courtesy of a congratulatory audience member–that this year marks the 150th anniversary of the French composer's birth. I was a bit taken aback that I hadn't known this and that it had fallen to a very enthusiastic concert-goer to fill me in, and I was even more taken aback that the birthday in question is, in fact, today: August 22. Born in 1862, Debussy remains one of the most beloved composers in the classical canon–but he also seems to languish in a weird obscurity, even in spite of his wide-spectrum audience pleasers like La Mer, La Valse,  and La Fille aux Cheveux de Lin (The Girl with the Flaxen Hair). In this 150th anniversary year, the birthday of Claude Debussy seems to have slid under the radar with quite a small fraction of the pomp and circumstance that similar celebrations of Mozart, Beethoven, or even Wagner received. As the New York Times has noticed, Debussy's big birthday has attracted little to no attention in New York, the self-proclaimed capitol of all things cultural: no special events have been scheduled at Carnegie Hall, Lincoln Center, or at the New York Philharmonic. The year will be marked by a few major record releases and some events, but no red-letter bashes. It's essentially sneaked up on the world.
The reaction–or largely the lack of reaction–to Debussy's 150th birthday is strange when one takes a moment to consider the man's truly dazzling body of work. Debussy's oeuvre is not only brimming with colors, techniques, sounds, and images that remain standalone gems even today, but it overflows with, truly, something for almost every musician. Along with the standard configurations, Debussy produced works for oddball ensembles (flute, harp, viola) and interloper instruments (hisRhapsodie for alto saxophone and orchestra). It seems that, for many music lovers–and I'm guilty of this too–Debussy is a composer that people love when his music is in front of them, but forget when it comes time to name their personal list of all-star, can't-do-without, desert-island composers. Today's birthday is not only a fitting time to celebrate Debussy as we know him, it's a time to give the French luminary a well-deserved second (or third or fourth) look–and to make it a good, long look. Composer birthday celebrations are often used as an excuse to load up a season's worth of repertoire lists with favorites from the familiar repertoire, and, in doing so, pack the house. Debussy seems not to have that draw on audiences. Imagine the audience count for an all-Beethoven, greatest-hits-type of concert. Sold out? Likely, and likely sold out by hard-core music-lovers and neophytes and casual in-betweeners alike. Imagine the same with Debussy. Those seats–and fewer of them–are likely to be filled by musicians themselves and some more academic music fans.
The truth is, beyond the shimmering appeal of audience favorites (how many movies does Clair de Lune appear in?), Debussy's music is a little bit hard. Far from being simply "Impressionistic," a label that conjures up serene and pleasant images of waterlilies and bridges, Debussy's music is truly global and diverse, taking the composer's natively French color palette and adding such challenging elements as Javanese gamalan music and American Jazz. Debussy was, for all of his life, a true musician's musician: he had almost no formal education outside of music, as he was admitted to the Paris Conservatory at the astonishing age of 10. Debussy spoke and radiated music as only one who has lived immersed in it can: for him, it was truly a living, breathing language that could be tweaked, altered, and colored as he saw fit. To outside ears–ears less truly immersed in all things music–the result could be startling, strange, or downright unpleasant. First listenings of Debussy's works can be disorienting: the fluidity of time, the complexity of rhythm and texture, the unexpectedness of whole-tone and pentatonic scales all add up to something that still can sound quite outside the expected language of tonality. Second and third listenings, though, reveal a very strange beast that Debussy has wrapped in the softest silk of French sensibilities–like a tiger swathed in gauze or, yes, like a wild bird painted in blurry brushstrokes.
The complexity of Debussy's music was a natural product of his own personality. Debussy himself sometimes spoke of having no solidified idea of his own identity, a fact that endowed the musical lexicon with pieces of astonishing variety in sound and instrumentation but has perhaps contributed to Debussy's lack of a large, consolidated, marketable fan base. At age 31–after 21 years of formal musicianship–Debussy said of himself, "Here I am, just turned 31 and not quite sure of my aesthetic. There are still things that I am not able to do — create masterpieces, for instance, or be really responsible — for I have the fault of thinking too much about myself and only seeing reality when it is forced upon me and then unsurmountable." That statement alone gives one pause. It takes the reader a moment to read and digest it and figure out precisely what Debussy meant to say–his mode of verbal expression could sometimes be obtuse and indirect, not to mention doggedly cerebral. It is this impression that may most have carried over into the mass impression of Debussy's music. Cerebral and impressionistic, the composer's work is often thought of as music that one listens to to appreciate the craft–not necessarily what one seeks when one is looking for that all-important emotional and intuitive connection. I, again, have been guilty of this in the past. When approached to play the cello sonata in Seattle this summer, I countered with another offer of my own, thinking that the Debussy was great and all, but why not play something really juicy like Prokofiev? No, the pianist said, Debussy was it. I got to work, but in the back of my head, I had a general impression of a coldness I supposedly disliked in Debussy's music.
As soon as I had started the first rehearsal on the piece, I remembered that it is a masterpiece and nothing less. The sonata is a taut, perfectly-constructed, twelve-minute jewel, and, somewhere in my brain, I had equated the precision of its writing with emotional frigidity. The minute the piano began the Prologue, the piece in all of its supposedly cerebral perfection, sprang to life and continued in dazzling color for the duration. There isn't a dull moment, and this is true of so much of Debussy's writing. It may not have the immediate, visceral accessibility of Beethoven or Mozart, but–really–who cares? Once you get around to listening, Debussy's music is nothing short of a universe in and of itself. It may not fling the door open to invite you in like the big-deal composers do–Debussy's door is a door you have to open yourself, but it's hardly locked, and once it's open, you'll remember the way back time and time again. Happy Birthday, Debussy, and may the next 150 years find more birthday celebrations for you. And for the rest of you, celebrate today by giving Debussy a good, long listen–he deserves it.