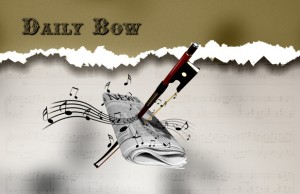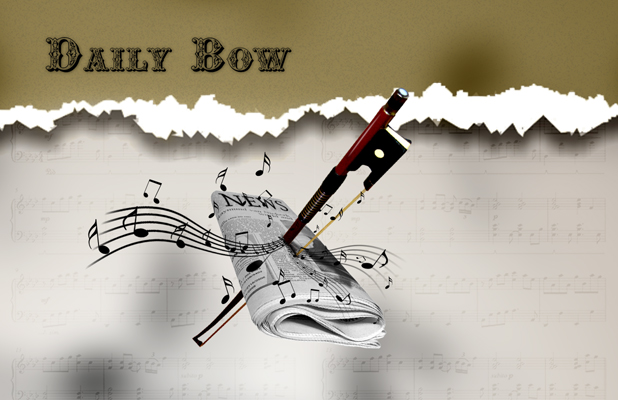 Musician parties. Love them or hate them, gatherings of like-minded and similarly-employed colleagues are part of the territory of the classical community. I have peers who avoid musicians-only parties like the plague, citing the desire to get away from shop talk. Other musician friends of mind say that they only hang out with musicians, saying that other musicians are the only ones who can reliably relate to the stresses and ins and outs of the profession. Most people prefer a healthy mix of company, but we're all familiar with the punch-bowl conversational tropes at musician gatherings. One of the most pervasive topics of conversation (usually late at night, several to many drinks in, when the party is winding down and someone has put on old Heifetz/Klemperer/Solti/Casals/[fill in venerable establishment here] recordings) is the imaginary all-star team. Much like the time-honored fantasy sports team tradition, this conversational meme centers around people picking their imaginary best-of-the-bests to form their own personal version of the best possible orchestra (or chamber music group or band or whatever). Most participants in this game never get a chance to bring their fantasies to fruition–but in the case of Gerard Schwarz and his All-Start Orchestra, the game got real.
Schwarz, former music director of the Seattle Symphony, has created a dream orchestra of sorts. He hand-picked 95 musicians from across the country and brought them together in New York City for a week at the end of August for an intense showcase that involved the performance of some 20 works. The performances, which Schwarz described as a combination of "eight warhorses and a dozen contemporary works," are to be incorporated into a proposed eight-part TV series that seeks to investigate various aspects of classical music and the life of an orchestra. Marc Facci, principal bassist of the Tulsa Symphony, said of the opportunity, "I didn't even ask if there was money involved. It was too great a privilege to be a part of this." Facci was brought on board for his skills as an orchestral librarian, and he handled the preparation of parts of the the undertaking, often working from Schwarz's own scores, as many of the pieces are commissions from composers like Bright Sheng, Philip Glass, and Richard Danielpour. As librarian, Facci tells his home city's Tulsa World that he had a unique perspective on what took place during the filmed performances. He says, "I know, for some of these players, they were reading the music for the first time," Facci said. "But these were the top players from the top orchestras in the country, and the level of artistry and musicianship was really amazing. The energy and the artistry of the whole experience was really inspiring. I think it's going to make for a great TV series."
The series is slated to be available for airing on public broadcast stations in 2013, and it will feature thematically-curated episodes, including one entitled "What Makes a Masterpiece," which will feature Beethoven's Fifth Symphony and Philip Glass's very recently-composed "Harmonium Mountain." Another episode will investigate the time-honored link between music and politics, featuring a juxtaposition of Shostakovich's Fifth Symphony and Robert Beaser's "Ground 0." One can only imagine that, among great performances from these musicians, the TV audience will be treated to some very inspired conducting on Schwarz's part: after all, he's conducting his very own all-star orchestra. Imagine how excited you'd be if you finally got the chance to put your winning team together for real.