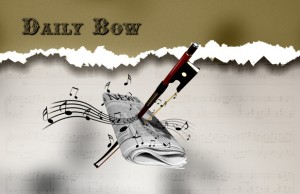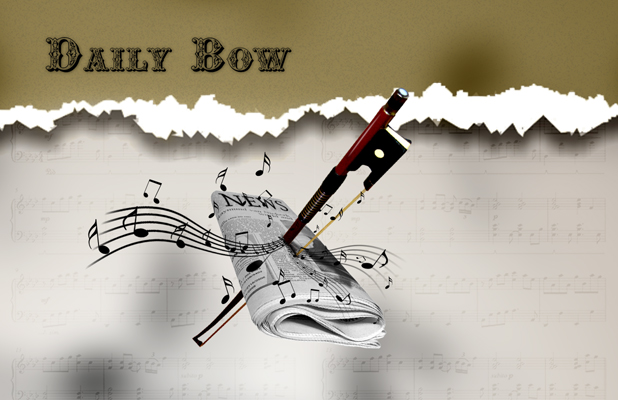 Students in Manchester Bring Classical Music Out of Concert Hall to the Public
If the classical music community truly wants to change its audience demographic by attracting more young people to concerts, then there's one obvious way to do that: have young musicians reach out to the public. If music students organize concerts that are designed to attract people their own age, then they will be able to build new audiences that will want to keep coming back. This is because music students understand the younger generation the best; they get the internet based culture, the desire for interactive experience and sharing that has become a key part of the young demographic. What's more, young musicians understand best the changes happening in other forms of art through their interactions with visual artists and other who are also their friends. In a culture of interaction and sharing of information, interdisciplinary art thrives.
This is the approach that three young composers from the Royal Northern College of Music are taking in their new music project Collectives and Curiosities. The goal of the project, as eloquently stated by the student-composer Jacob Thompson-Bell, is all about taking classical music into uncharted territories and challenging the public's assumptions about the art form:
The concert hall is only one context in which to hear music; there's nothing inherently wrong with it but it shouldn't be the only setting. Surroundings do a lot to form people's impressions of an experience; we want to present our music in as many different ways as we can.
The emphasis is about doing something different, but at the same time not completely abandoning the past. The concert hall is certainly a valid context in which one can experience classical music; however, Thompson-Bell and his friends also understand that music does not need to have one exclusive home. The more places concerts take place, the more likely people are to encounter classical music.
The way the audience interacts with the music also extremely important to the way these young composers are putting on concerts. The event is a fully interactive experience. Anyone who enters the room is recorded by various microphones. Then the recordings are mixed down and filtered through the gallery. This allows the audience to choose how much they want to engage with the audio process—whether they want to interact with the environment and how much they want to listen is entirely up to them. In addition, there are comment boards, interactive scores, and participatory events that ensure that the audience has a complete array of choices that allow them to participate in the production of the work. One of the students, Emma-Ruth Richards, had this to say about the process:
People that would never come to hear a contemporary piece for string quartet will likely come because they have been invited to see an art installations and visa versa. As everyone who visits will contribute towards the final piece, the outcome is, as yet, completely unknown.
This is a very exciting project happening in Manchester. Not only does this kind of event attract a young demographic and hopefully intrigue listeners who might not previously wanted to hear a contemporary composition, it also builds a future for young musicians to produce classical music. Instead of worrying about whether the concert hall will survive or not, students need to make their own opportunities in the world. They know how their culture works and what kinds of concerts their peers would enjoy attending, so what they need to do is simply create experiences that reflect the values of youth culture and get people to come to them. It's not easy to buck trends, but as these young composers are showing us, it is possible to create a whole new type of concert experience. With a wider amount of musical offerings, classical music can only benefit, and that's something everyone all age groups can get behind.