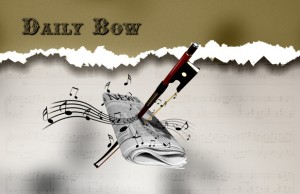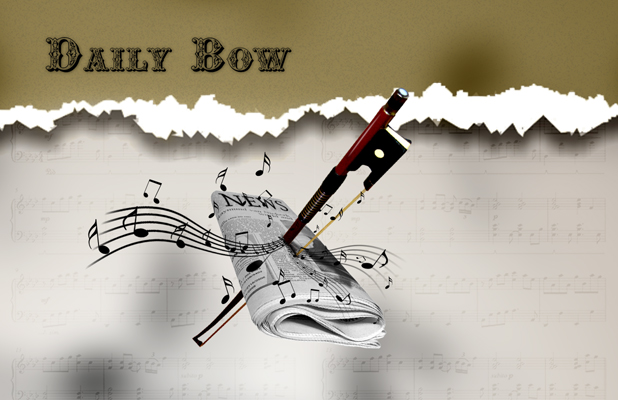 Composer Mason Bates Wins Prestigious Heinz Award
With so many orchestras trying to change their tactics in order to bring in new, younger audiences, it's not surprising that composers are trying to adapt as well. In the last century, composition was dominated by complex new methods that often alienated the listener in favor of  writing, essentially, for only composers to understand. In the current century, however, composers have branched out to include all kinds of techniques in their repertoire; all kinds of instruments conventional and unusual are used, and inspiration is taken from some unlikely sources. The composer Mason Bates is an excellent example of this new kind of composer. He has used old car parts to create instruments; his pieces carry exotic titles such as "Alternative Energy" and "Mothership;" when he's not working on the classical scene, he's a DJ at late-night dance clubs. Bates is currently the Chicago Symphony Orchestra Composer in Residence, but that's not the only honor he's won recently.
Yesterday, the Heinz Family Foundation announced that this year's Heinz Award in the Arts and Humanities has been awarded to none other than Mason Bates. The award, which is also given for contributions to the areas of the environment, the human condition, public policy, technology, the economy, and employment comes with a $250,000 cash prize. The Foundation cited Bates pioneering use of electronics in the symphony orchestra and his willingness take classical music beyond its normal comfort zone:
Tinkering with an art form as sacred as classical music requires a level of skill and audacity that few possess and fewer still can pull off, but that is precisely his genius" -Teresa Heinz
When asked about what has influenced his creative output, Bates cited his work in night clubs. Rather than focusing on a vocal line or melody, club music is just pure sound. He says this is exactly the same thing orchestras do when they perform, and thus two are actually more closely related than one would think. Such connections has lead Bates to use all manners of electronic sounds and techniques in combination with orchestra. One of the most remarkable examples is his use of actual earthquake recordings in his piece, "Music from Underground Spaces."
Bates receiving this award is great publicity for new trends in classical music. While he still is, in essence, a symphonic composer, he is also a representative of a larger musical culture. His work in club music brings the youth element into his audience, a demographic greatly desired by the orchestra crowd. The way Bates uses electronics in his compositions makes the orchestra seem less daunting to the uninitiated because they hear it often in popular music. It's a simple connection, but one that could really pay off in the end. What do you think? Can composer bridge the classical audience divide with techniques like those of Mason Bates? Comment below!