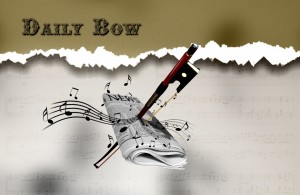 We often talk about the importance of classical music for children. One of the biggest challenges when it comes to the young is how to get kids interested and engaged in classical music. Last year we looked at an organization called ClassiCool Kids which was doing exactly that. Recently, I came across another innovative experiment in building a bridge between classical music and children: CDZA (short for Collective Cadenza).
CDZA takes contemporary pop music and transforms it into some of the hallmark classical compositions, creating a very a fun way for these young students to access and remember. Often times they do this by setting the lyrics of these pop songs against the melodies and instrumentation of classical works.
In one of their recent videos, CDZA writes:
How do you teach the classics to students today? How do you get students thinking critically about how Mozart, Beethoven, and Bach are relevant to music today? These composers provide the building blocks of modern music, and are necessary knowledge to a well-rounded musical education, but how do you get students to pay attention to these long-deceased classical music masters?

CDZA presents an innovative way to connect with students and teach them the classics.
Granted, many of these "musical renditions" sound a little silly when you listen to them, and some people might view this as a disservice to the classical tradition. However, at the very least, engaging students in this way exposes classical music to them in a manner that they find enjoyable. They are more open to not only receiving this music, but internalizing it.
Whether what they are internalizing though is really beneficial for them to the degree that a traditional approach to young music education is remains to be seen. Still, this method does get kids more excited about classical music, and with an increased awareness and exposure, they are more likely to be able to build off and up as they grow older.
You can learn more about CDZA by visiting their YouTube channel.
More stories from the classical music world: