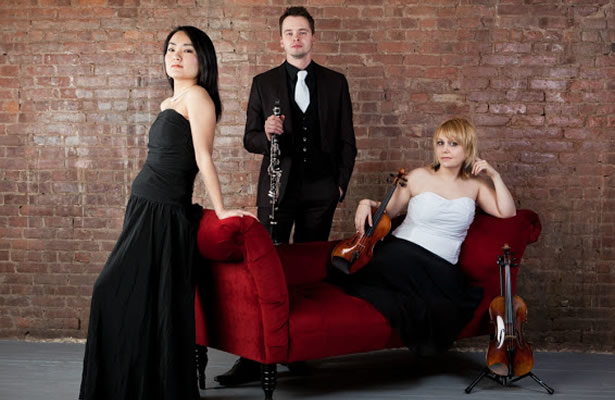 At times during hectic and freezing Chicago winters, I often find myself threatening to turn off my electronic devices, pack my bags, and take myself and my cello to the south of France (sometimes I say Provence, but sometimes I also say Tuscany, to be fair), where my secret wish is to play and practice, unknown and unbothered, in perfect peace and quiet far away from my usual life. Interestingly, this fantasy of musical cloistering in the south of France is hardly unique to me. And now, for talented music students the world over, it is about to become much more accessible, thanks to the newborn Zodiac Music Academy and Festival.
The Zodiac Music Academy and Festival will be kicking off its inaugural season this summer from July 2-15 in Valdebore, France. Located near Nice and drawing upon resources throughout the French Riviera, the festival will invite students and young professionals to take part in a two-week session that will include private lessons, chamber music coachings, masterclasses, and performance opportunities.
The festival was founded by the eponymous Zodiac Trio, comprised of the Festival's Artistic Director clarinetist Krilment Krylovskiy, violinist Vanessa Mollard, and pianist Riko Higuma. The ensemble was founded at the Manhattan School of Music in 2006 and has gained considerable praise and attention throughout the international community. The trio's study in Paris at the Paris Conservatory laid the foundation for what has become the Zodiac Music Academy and Festival. Says Krylovskiy, "We had the opportunity to perform in the south of France, and I found the setting so perfectly fitting to artistic growth and creativity."
While the Zodiac Trio found their French environment to be creatively rewarding, Krylovskiy found that in France, in general, "not many options were available to American students." When he found himself in a position to broker a solution to this scarcity, he created the festival: "It was this combination of my love for this legendary region and the desire to offer the opportunity for students to explore it in a setting of an intense musical academy that sparked the launching of the Zodiac Music Academy & Festival."
The festival features an international faculty that includes not only members of the trio but members of the Pittsburgh and Detroit Symphony Orchestras, among others. The festival is aimed largely at pre-professional musicians, and it combines a focus on chamber music with attention to relevant professional and developmental staples; private lessons and chamber music coachings are accompanied by collaborative performances with faculty and seminars on topics ranging from practice technique to musical entrepreneurship to orchestral auditions–a practical and well-considered nod to the reality of life outside the idyllic summer retreat of the festival. Of the coming summer, Krylovskiy says, "We are absolutely thrilled about our inaugural season. The season will feature at least six performances, five invited guest masterclass artists, and nightly chamber music sight reading soirees joining both faculty and students."
The festival is still accepting applications through May 1, and Krylovskiy is already looking toward the festival's future. The festival has hopes of operating soon as a tuition-free summer academy, offering its unique blend of musical training, fellowship, and artistic inspiration to students at the highest level.
http://www.zodiacfestival.com/