Motion capture – or MoCap for short – is a fascinating subject… not just in terms of pure technological innovation but also its realized and potential application to a wide variety of fields.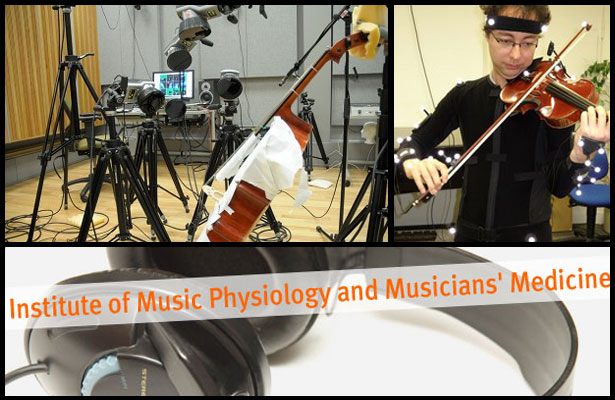 When we hear motion capture, many of us might first think of Andy Serkis' renowned work as Gollum in Lord of the Rings or Caesar in Rise of the Planet of the Apes. But, motion capture is also used in many more – less frivolous – pursuits. Motion capture can be broadly defined as the process/processes of recording movement digitally. The technology incorporates different tools such as cameras, skeleton tracking, and magnetic fields to essentially "quantify human motion," translating movement in the physical world into three-dimensional data points that can be further analyzed by computer software or used to create animation.
Back in May we first introduced String Visions' readers to MoCap through our interview with Dr. Erwin Schoonderwaldt from the University of Music and Drama, Institute of Music Physiology and Musicians' Medicine in Hanover, Germany. If you missed it be sure to check out part 1 and part 2.
What fields are motion capture used in?
Motion capture is most famously known for bringing characters to life on the big and small screens. Joint-tracking and facial recognition technology is used to create realistic animation used in characters such as Ted (from his eponymous film), the Avengers' Hulk, Gollum, and even 1930s Snow White using a low-tech form of motion capture.
On the other end of the serious spectrum, the military also uses MoCap to create real-time simulations for combat training.
Due to its direct links to biomechanics and kinesiology, motion capture has had a dramatic impact on the world of sports. MoCap, and the study of data it provides, continues to yield insights into injury prevention, movement optimization, and the development of custom equipment that can be tailored to an individual's body.
For example, a tennis study at Ohio State University used a "markerless" system to analyze injuries in tennis serves and found that one particular "kick serve" is most prone to injury. Penn State Golf Teaching and Research Center continually researches new ways to achieve stroke improvement and injury prevention. Another study combined underwater and land-based motion capture systems to analyze the movements of swimmers.
What about MoCap in classical music?
Biomechanics is heavily involved in music and research on performance. In his interview, Dr. Schoonderwaldt described his first exposure to motion capture as applied to music: a one-year research position analyzing the vibrato of cellists. In looking at the physical movements rather than the sounds, he began to realize how motion capture technology could help reveal more about the way musicians play. Today, he is working with a new seven-camera motion capture system to look into how complex movements are learned – the process of motor learning – and gain a better understanding of how musicians develop their skills.
Through the data he has collected via motion capture, Dr. Schoonderwaldt has seen consistent practices and principles common among many players, which he believes serve as useful guidelines for playing.
One surprising example is in those repetitive bowing patterns, when we play with those typical circular or figure-of-eight bowing patterns that involve coordinating bow changes and string crossings. This kind of figure occurs in the "Preludio" of Bach's E Major partita. Within this movement, it seems that you coordinate those two movements—the up and down bow—but at the same time you need to switch to the other string to start a new tone. At first you might think that the string crossing should take place at exactly the same time as the change of the bow. But what you see, if you look closer, is that actually the string crossing takes place a little bit earlier, and the bow change takes place first if you are in full contact with the new string.
There are many other examples of motion capture in classical music:
A piano keystroke study at McGill University used a passive motion capture system with six infrared cameras to learn more about piano technique, the efficiency of keystrokes, and the role of different joints in playing.
The Motion Capture Music (MCM) project at UC Irvine uses the technology to generate music by converting movement data into audio files.
Sverm, an artistic research project focusing on human micro-movements, investigates the concepts of human micro-movement/micro-sound (standstill and silence) via motion capture technology. Their goal is "to create an evening dance/music performance based on (and using) the richness of human micromovements." In doing so, they hope to answer the questions: "How still is still? How silent is silent?"
So how does it work?
In the next article we'll take a closer look at how exactly MoCap works, as well as some more examples of its application in classical music and crossover to the medical field.