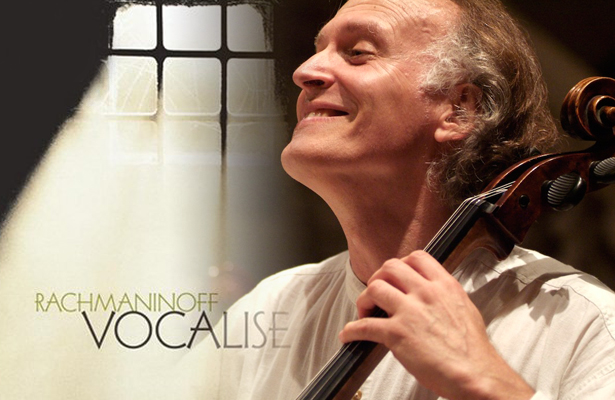 The Vocalise is one of Sergei Rachmaninoff's most famous songs, with its compelling wordless melody sung on a single vowel chosen by the singer. It has also taken the form of many different arrangements throughout the years, including vocal solo with piano/orchestra and instrumental solo with piano/orchestra. In its original form, the work is a solo for soprano (or tenor) and piano, which Rachmaninoff dedicated to the Russian soprano Antonina Nezhdanova. Nezhdanova premiered the Vocalise in 1916, albeit in an orchestrated version.
Editor Valter Dešpalj puts his own spin on his arrangement of the Rachmaninoff Vocalise for cello and piano by transposing the work to C minor.
About Rachmaninoff's Vocalise for Cello and Piano
While traditionally played in the key of E minor, this edition offers a transposition in C minor. The inspiration for this choice came to me while listening to Anna Moffo's legendary recording (with Leopold Stokowski conducting the American Symphony), where she sings in that key. Her dreamy and deeply moving expression, very slow tempo and indeed the unusual tonality, make her interpretation very special. The C minor alternative, played in the cello's lower register with frequent crossings between the A and D strings, provides for more color and depth. This enhances a nostalgic atmosphere of the Vocalise and complements the essential character of the cello.

–Valter Dešpalj
The Vocalise is often the subject of arrangement/transcription: indeed we ourselves have released editions for both cello sextet and cello octet. However, sometimes it's good to get back to something a little simpler, and that is exactly what editor Valter Dešpalj has done in his beautiful rendition.
About the Editor – Valter Dešpalj
Valter Dešpalj is professor of cello at music academies in Zagreb and Liechtenstein. A graduate from the Juilliard School (where he studied cello under Leonard Rose and chamber music with Felix Galimir and the Juilliard Quartet), he also took master classes with P. Casals, P. Fournier and A. Navarra, and did two years of postgraduate study with G. Kozolupova at the Moscow Conservatory.
Mr. Dešpalj has performed all over the world, including performances at festivals in Gstaad, Lockenhaus, Kuhmo and Dubrovnik, also in some of the most prestigious concert halls, such as Carnegie Hall, Royal Festival Hall in London, Sydney Opera House, Amsterdam′s Concertgebouw, Moscow Conservatory Hall etc. Besides teaching in Zagreb and Liechtenstein, he has also been a guest professor at the conservatories in The Hague, Amsterdam, Copenhagen and Graz (University of Music), editor of cello music with major music publishers, and member of judging panels at the most prestigious international competitions including Tchaikovsky (Moscow), Bach (Leipzig), Lutoslawski (Warsaw) and ARD (Munich) competitions.
Learn more about Valter Dešpalj and his arrangements at Ovation Press. You can also read an interview with Dešpalj on our blog Ovation Press String Visions.
---
All of these scores are available for download exclusively at Ovation Press. If you want to be kept updated on the latest scores from Ovation Press, be sure to join our mailing list!