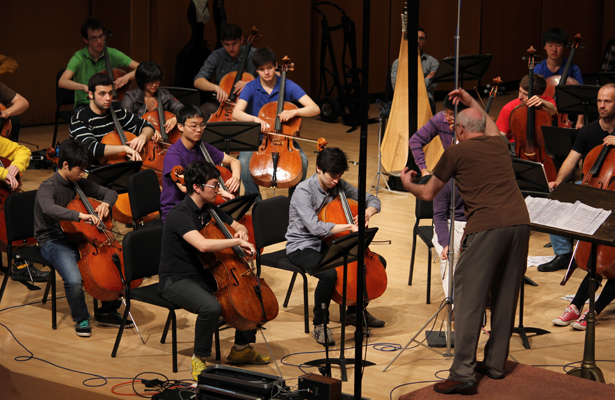 The Northwestern University Cello Ensemble, under the direction of Ovation Press and String Visions co-founder Hans Jørgen Jensen, is set to release Shadow, Echo, Memory, an exciting new album over two years in the making. This project unites several generations of cellists who studied with Jensen at Northwestern University, performing a range of works written and arranged for cello ensemble.
A variety of music is featured on the album including iconic pieces by Romantic greats, works by some of the most prominent names in contemporary music, as well as new compositions by young, up-and-coming talents. Among these selections, the size of the ensemble ranges from the warm intimacy of a cello octet to the rich sonority of a 55-cello orchestra.
With all the audio work done by Grammy-winning engineer Christopher Willis, the Northwestern University Cello Ensemble delivers an album loaded with fresh and exciting music, performed and recorded at the highest standards. Many of the participating cellists currently hold positions in prestigious orchestras and music schools across North America, and many have been prize-winners at major international competitions, including some of the most brilliant young cellists in classical music today.
They have previously worked with Cold Blue Music on the album The Wind In High Places, released to critical acclaim in January 2015, for which they recorded "Canticles of the Sky" by Pulitzer Prize-winning composer John Luther Adams.
Leading up to the release of Shadow, Echo, Memory we will be publishing news and articles regarding details of the album as well as a special series featuring some of the individual artists who contributed to its production and will be sharing their own personal insight into this endeavor.
Visit the Northwestern University Cello Ensemble on Facebook and follow them on Twitter.