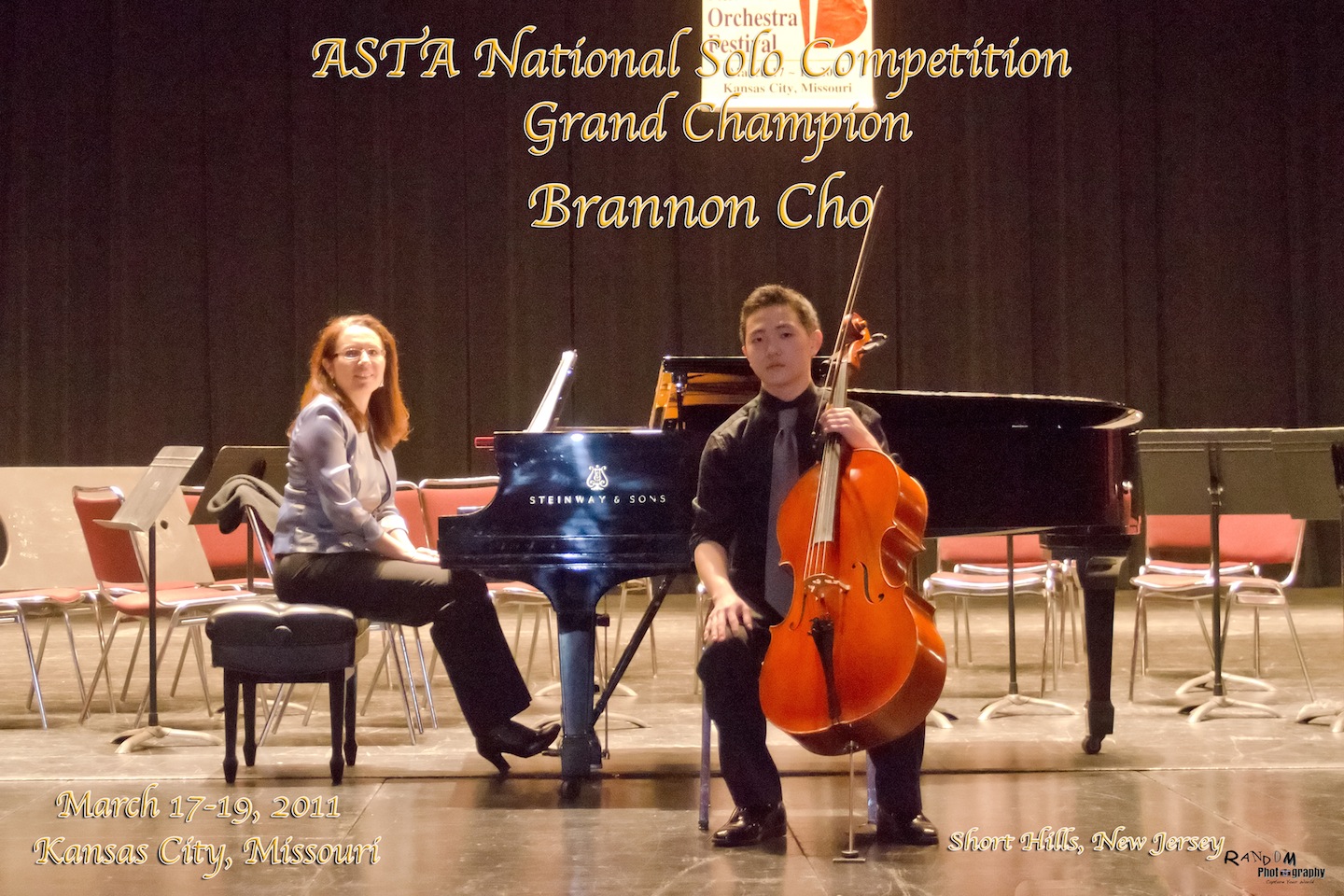 String Visions: It is a pleasure to talk to you Brannon and I want to congratulate you on having a very successful year with the cello. You most recently won the Grand Prize at the ASTA National Solo Competition and a few months before that you won the Lennox International Young Artist Competition. Additionally you were one of the winners for the From the Top Big Break competition and just played two concerts in New York due to that competition.  How do you feel about being so successful already as a sophomore in High School?
Brannon Cho: I am very glad that things turned out as well as they did this year. I definitely have a long way to go and hopefully I'll be able to maintain this success in the future while still getting good grades in school.
SV: You're constantly been commended for your dazzling technique, how did you develop this?
BC: It takes many hours of concentrated physical practicing and also a very solid mentality, which I still have yet to fully cultivate.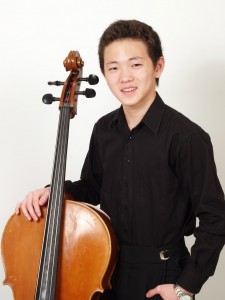 SV: After knowing you for some years now, I have always been impressed with your ability to manage a number of activities at the same time and always at a high level. You are a top academic student at your high school and a member of your school's varsity swim team. How do you manage to manage all that together while still doing so well with the cello?
BC: It is imperative to be time-efficient and able to prioritize in every circumstance. Also, success always comes with sacrifice: sleep, in my case. I sleep about 3-4 hours on a typical school night and I take naps whenever I can. Balancing multiple activities is always a physical and psychological barrier that I must surmount, but I hope it leads to great success in the long run.
SV: From my own pespective the art of practicing is really one of the most important skills to learn in order to become an excellent musician and instrumentalist. Since you seem to already have a firm grasp on that I would love to ask you a number of questions around the topic of practicing.
SV: Break down an average school day for us.
BC: Get up at 6 am, take a shower, study, eat breakfast, take the school bus at 7 am, attend school, take the bus home at 2:40 pm, eat a snack, take a nap for 1-2 hours, eat dinner, practice from 6 pm to 9 or 10 pm (varies quite often), start homework and studying, go to bed at about 2 or 3 am.
SV: What percentage of the time in your practicing would you say you spend going slow? What percentage fast or in tempo?
BC: Personally, slow practice is most important when I first learn a piece. For the first several weeks, I mostly practice slowly in order to memorize, solidify, and develop fluidity. After this stage, medium to fast practice takes precedent over slow practice in order to perfect the piece at the final tempo. Of course, slow practice is still necessary, but definitely not as much as in-tempo practice. The critical issue is that this only works if you solidify everything from the beginning. If this first stage is done in haste, you are paving the road to disaster.
SV: What's the first thing you do when learning a brand new and extremely difficult piece? For example if you were assigned the Prokofiev Sinfonia Concertante, (something feared deeply by most cellists)  how would you begin practicing that?
BC: First and foremost, practice all shifts with glissandi even when learning the notes. Figure out fingerings and bowings. This should all be done as slowly and thoroughly as possible. I would probably even start slowly drilling difficult parts.
SV: How often do you practice with a metronome?
BC: The metronome is key when transitioning between the stages. However, since practicing with the metronome requires much time and patience, it is difficult to find time to be able to complete it in one sitting. I usually practice with the metronome a couple times per week.
SV: How do you prepare the week before a concert or competition?
BC: The week before the event, start by going back to the first stage and drilling everything at the slow tempo. Then, move on to the next stages without getting sloppy. Basically, squeeze what you have been doing before into a time period of one week. At the end of each day, practice playing through the repertoire in order to build stamina. Remember that it probably won't be great for the first few days, but by the end of the week, it should be good to go.
SV: How do you prepare the day of a concert or competition?
BC: I get plenty of sleep after a day of hard work, eat good meals, and make sure I do not practice too much, because getting tired before the performance is terrible.
SV: You performed the entire Dvorak Concerto with the Richardson Symphony only 5 days before competing at ASTA. How did you manage to just out of the blue change programs?
BC: I practiced both programs for a very long time (about a year) before, so everything was more or less in good shape a month prior to the concert and competition. Therefore, I only had time to practice certain spots in each piece every day during that month. The week before the Richardson Symphony Concert, I only practiced Dvorak. The day after that concert, I began practicing the ASTA repertoire. It took much perseverance, but I'm glad the results turned out well.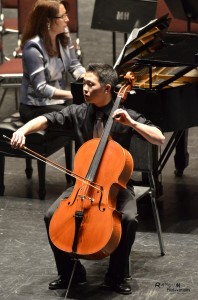 SV: Do you enjoy doing competitions? And what are some goals of yours for the future?
BC: In all honesty, I believe that competitions are a poor way of judging an artist. Art is not a measurable or rate-able because art is essentially the expression of the artist's emotions. I do not think that criticizing one's emotions and feelings is a great way to motivate and support the artist. Sometimes, however, competitions "discover" artists who really deserve to be famous and lucrative. They also provide great performance opportunities for the competitors. As of now, I would like to become a soloist and/or a professor of cello performance. My concern right now, however, is getting good grades and getting into a good college.