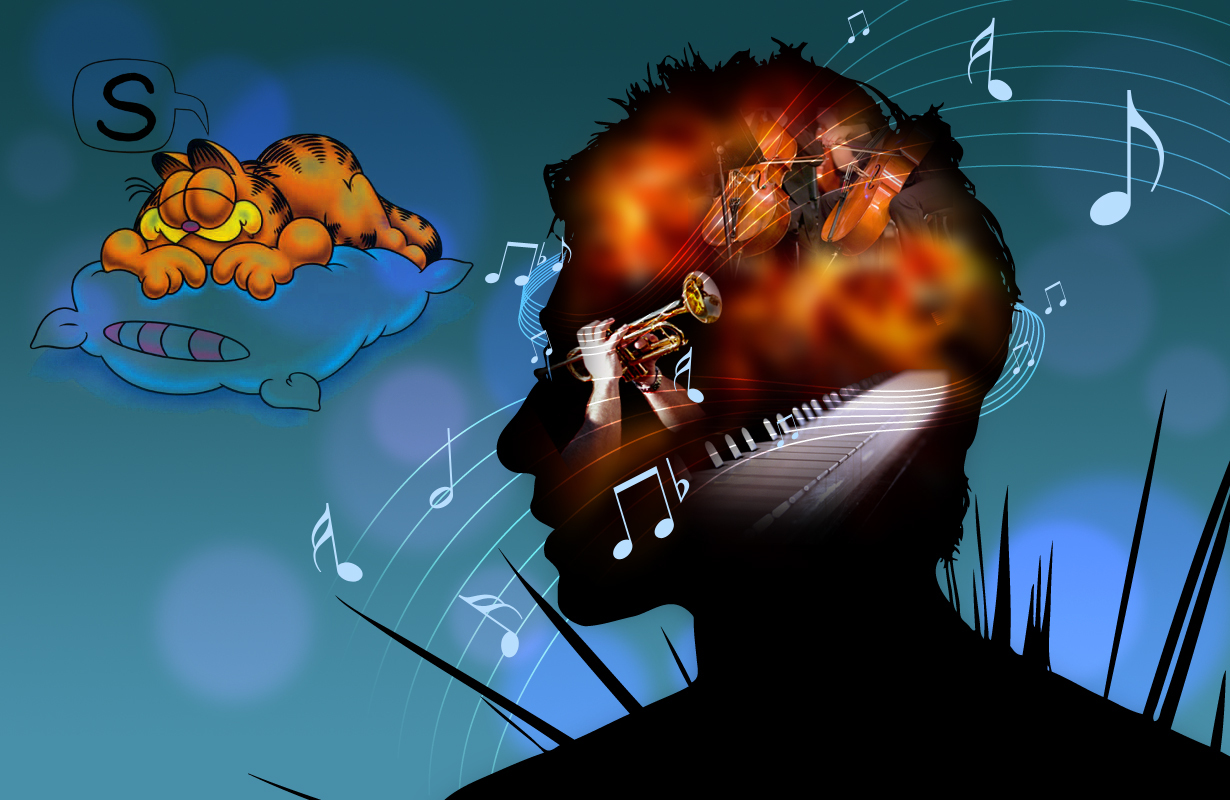 Musicians often seem to forget that sleep is a good thing (my partner Colin Cronin and I often find ourselves competing for who goes to bed later). As one Facebook group puts it:
Instead of sleeping, music majors are either…

A.) Practicing

B.) Doing Theory

C.) sneaking 15 minute naps off random benches (don't be ashamed)

D.) Crying

E.) Stressing out about Juries

F.) Letting the School of Music take over our Souls
Sure this page is intended for humor, but it highlights a very real truth. How often have you seen a fellow colleague in the School of Music burn the midnight oil, staying up all night in the practice hall or composition lab with a nice cup of coffee (or a pack of energy drinks) then grabbing a couple hours of shut-eye before dashing off to 8am theory in their pajamas?
In other words, "musicians live on little sleep, adrenaline, and humor."
Colin and Dr. Stephanie Haun have written two articles on sleep and its effects on musicians. Check them out!