If you are experiencing pain, numbness, tingling, or discomfort from playing your instrument, you should visit your primary care physician so you can receive a proper diagnosis and course of treatment. However, if you have already been diagnosed with an injury or have a chronic issue that was not successfully treated by standard rehabilitation, there are some resources available for you. These are also great approaches if you are looking for ways to avoid an injury or want to learn how to play more relaxed.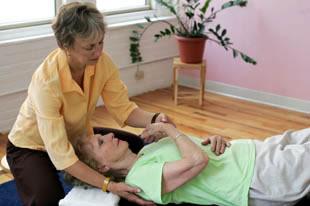 Most professional soloists involve their entire bodies while they play. Susan Kempter, author of How Muscles Learn, states that she's never seen a "great virtuoso who did not exhibit fluid, balanced movements associated with performance," and queries whether this fluidity of movement is the "determining factor" for this level of virtuosic playing (3). While this ease of playing is often inborn or developed intuitively, it can also be learned through movement education.
Two methods of movement education that have been particularly popular with musicians are the Feldenkrais Method and Alexander Technique. These two methods of somatic education use specific patterns of movement to help bring our attention to how we move. Lessons with a Feldenkrais or Alexander practitioner can help you learn how to play without being in pain and develop ways of playing your instrument that will allow you to move more fluidly.
The Feldenkrais Method was developed in the late 1940s by Moshe Feldenkrais, an engineer, martial arts expert, and physicist.  It uses specific patterns of movement to build awareness of habitual movement patterns and teach people how to move more efficiently. Alexander Technique, a similar method developed by F. Matthais Alexander in the late 1890s, focuses on the alignment of the head and neck, and is done in individual sessions with a practitioner. Feldenkrais may be done in individual sessions, called "Functional Integration", or group classes, referred to as "Awareness through Movement" classes.
Both methods have been widely utilized by musicians, and are beginning to be incorporated into teaching studios and music conservatories. Those who practice these methods are often able to address chronic tension and integrate full-body movement into their playing. Programs that offer at least one of these methods for their students include Berkley College of Music, Indiana University, Northwestern, Ithaca College, and Rice University. Berkley has a section on their website of testimonials from their students' experience with their Feldenkrais Method classes if you would like to read some first-hand accounts about the benefits of using these approaches in a music program. Other universities offer movement education classes as part of their continuing education department, or as a one time intensive workshop. If you are a student or instructor at a university, you may be able to bring Feldenkrais or Alexander Technique into your curriculum!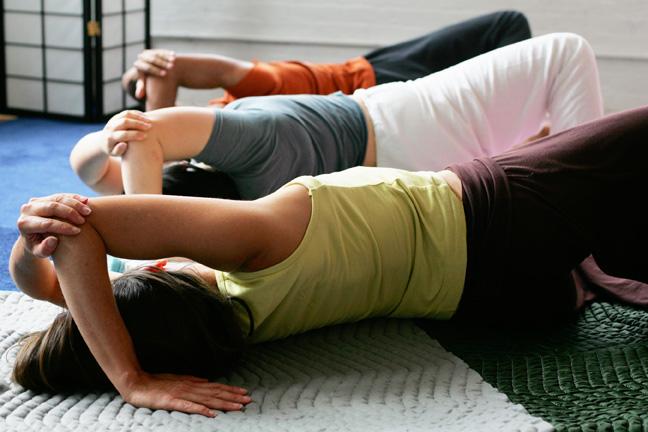 For more information about these methods, or to find a practitioner in your geographic region, please take a look at the following resources. The best way to learn about these methods is to experience them for yourself!
—————
Feldenkrais® Educational Foundation of North America. The Feldenkrais Method® of Somatic Education. http://www.feldenkrais.com. The site includes lots of great information on the Feldenkrais method and how to find classes and instructors.
Rickover, Robert. The Complete Guide to the Alexander Technique: Musicians and the Alexander Technique. http://www.alexandertechnique.com/musicians.htm. This is a great introduction to the Alexander Technique and its application to vocalists and instrumentalists. Includes links to a large quantity of different articles.
Coming up next: "Performance Anxiety". Are your nerves impacting your performance? Learn more about the "fight or flight" response and why our bodies act they way they do.