Musicians develop performance injuries all the time.  Whether it is yourself, your stand-partner, a friend, or your students, it is important to know where to turn to when you realize that you are in too deep.  Do you know enough about musicians' health to help one of your students recover from an injury?  Or to send someone you know to the right medical clinic to receive proper care?  You need to become savvy in musicians' health to survive the rigors of the music profession.  When it comes to performance injuries, musicians and doctors can't act on their own.  We have to work at bridging the gap between music and medicine.
If you think you might be experiencing an injury from playing your instrument, it is important to visit your medical doctor.  Self-diagnosing is not adequate, since there are many overlapping symptoms for different injuries.
If you visit your primary physician and they are not able to help you, consider going to a medical practitioner who specializes in treating performing artists.  To find a specialist, please visit the Referrals section of the Performing Arts Medicine Association (PAMA)'s website: <http://www.artsmed.org/referrals.html>.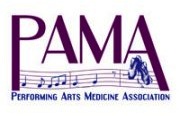 As musicians, we cannot diagnose or treat ourselves – or anyone else – for an injury.  However, it is our job to know how to prevent an injury, and how to balance the performance side of things while recovering from an injury.  Learning more about musicians' health could help save you or someone you know from developing a performance injury in the first place!
There are a number of resources out there to help you learn more about musicians' health.  Many of the books discussed in previous articles will help you learn more about particular aspects of musicians' health, and help introduce you to common musicians' health issues.
If you are ready to take the next step and immerse yourself in musicians' health for a few days, to really get a sense of the field and learn how you can help yourself and your fellow musicians, there are some great workshops that take place each summer that you may want to consider attending: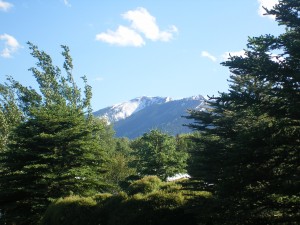 PAMA's 29th Annual Symposium, Medical Problems of Performing Artists (in conjunction with the Aspen Music Festival and School): http://www.artsmed.org/symposium.html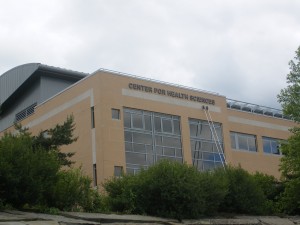 Ithaca College's Healthy Musician workshop         http://www.ithaca.edu/gps/healthy_musician/
 For other upcoming events in performing arts medicine, please visit http://www.artsmed.org/newsevents.html
PAMA also publishes a quarterly research journal entitled Medical Problems of Performing Artists (http://www.sciandmed.com/mppa) if you want to learn more about current research in the field of performing arts medicine.  Their online archives are a great resource if there is a particular subject you want to look up!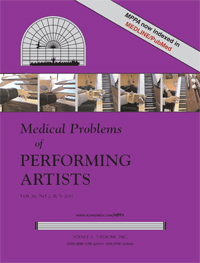 The bottom line: if you are in a situation where you need more expertise, either find someone who knows more about the subject than you do, or educate yourself!  (Or – best of both worlds – do a bit of each).  To find a musicians' health specialist in your area, visit <http://www.artsmed.org/referrals.html>.  If you want to learn more about musicians' health, check out the resources listed in previous articles or consider attending one of the conferences listed above.
How much communication do you think there should be between the fields of music and medicine?  What experiences have you had that may have influenced your opinion?
Next up: "Musicians' Health Promotion: A Grassroots Effort."  Find out what you can do to help keep musicians healthy.
References
Taylor, Crissman et al.  "Violin on the Collarbone."  Violinist in Balance.  2005.  Utrecht School   for the Arts.  18 March 2009.  <http://www.violinistinbalance.nl/strategies.htm>.