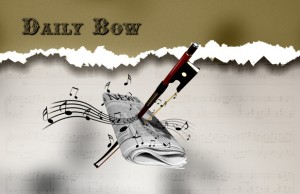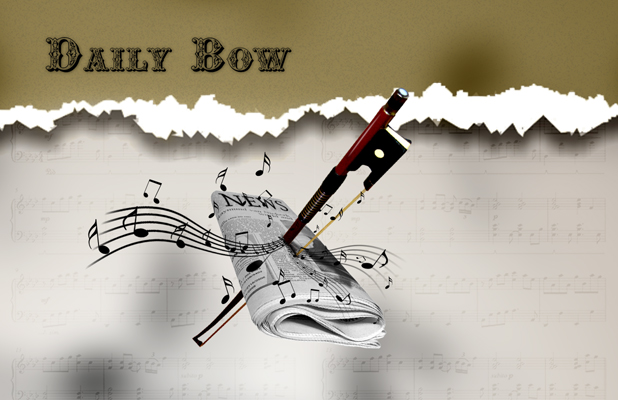 Cutting edge science helps us practice and study in a smarter and more effective way
What can musicians learn from neuroscientists, cognitive scientists, and educational psychologists?
So much new knowledge has been gained in recent years about the most efficient and effective ways of learning. It is important for young musicians to understand and incorporate those concepts into their practicing and studying habits. As I have said before a number of times in other articles here at String Visions, the quality of practice is more important than quantity.
However, in order to fully understand what constitutes quality it can be very helpful to study the latest research done by experts in the field of neuroscience, cognitive science, and educational psychology. Check out this excellent article in the New York Times by Annie Murphy Paul, "The Trouble with Homework," which explains 3 ways that improve studying. [2]
1. "Spaced repetition" is a learning technique that incorporates increasing intervals of time between subsequent review of previous learned material. Free software computer programs such as Anki and Mnemosyne are used to control the spaced repetition system.

"Spaced repetition" is one example of the kind of evidence-based techniques that researchers have found have a positive impact on learning…

…It sounds unassuming, but spaced repetition produces impressive results. Eighth-grade history students who relied on a spaced approach to learning had nearly double the retention rate of students who studied the same material in a consolidated unit, reported researchers from the University of California-San Diego in 2007.

2. "Retrieval practice" is a strategy that involves retrieving the target information one or more times prior to testing. It is not the same as repetition or rehearsal! The idea is not to simply repeat the correct information, but to try and retrieve it.

According to one experiment, language learners who employed the retrieval practice strategy to study vocabulary words remembered 80 percent of the words they studied, while learners who used conventional study methods remembered only about a third of them. Students who used retrieval practice to learn science retained about 50 percent more of the material than students who studied in traditional ways, reported researchers from Purdue University earlier this year.

3. "Interleaved practice" When practice is interleaved rather than blocked, the practice of different skills are intermixed rather than grouped by type. Interleaved  method can be used both for academic studies as well as for improving motor skills.

An interleaved assignment mixes up different kinds of situations or problems to be practiced, instead of grouping them by type. When students can't tell in advance what kind of knowledge or problem-solving strategy will be required to answer a question, their brains have to work harder to come up with the solution, and the result is that students learn the material more thoroughly………..

Researchers at California Polytechnic State University conducted a study of interleaving in sports that illustrates why the tactic is so effective. When baseball players practiced hitting, interleaving different kinds of pitches improved their performance on a later test in which the batters did not know the type of pitch in advance (as would be the case, of course, in a real game).
In articles soon to come I will explore creative ways of applying these methods to practicing your instrument. As part of these articles I would love for you all to get involved in brain storming together with me about these and other creative ways of enhancing the learning process.
[1]"Human Memory: Theory and Practice", Alan D. Baddeley, 1997 Allyn & Bacon
[2] Complete article: http://www.nytimes.com/2011/09/11/opinion/sunday/quality-homework-a-smart-idea.html?_r=1