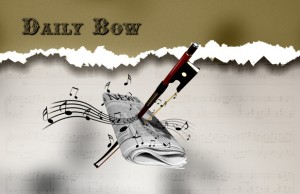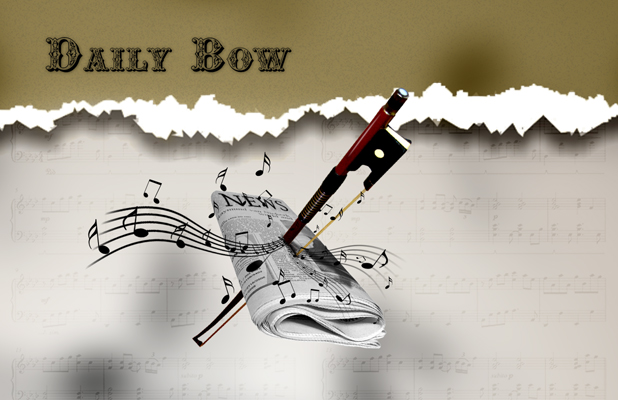 As string players, our hands are one of our greatest assets.
How much are your hands worth to you? If you had the hands of the FASTEST VIOLINIST in the world, how much would they be worth then?
Yesterday we looked at two different incredible records:
Today we not only have another world record, but one that shatters one of these above. The world's fastest violinist has insured his hands for 3 million British pounds.
If you held the world record for being the fastest violin player then you'd want to make sure your fingers were worth a fortune.

Which is exactly what three-times record holder Ben Lee did as he insured his lightning fingers for a cool £3million.

Ben, one half of rock violin duo Fuse, is the first person to hold the Guinness World Records for the 'Fastest Violinist In The World' in both the electric and acoustic categories.
Ben Lee currently has the most expensive hands, as well as the most expensive electric violin ever made – a £1 million Swarovski crystal violin (matching that of his partner Linzi Stoppard.)
He also holds the record for the fastest playing of "Flight of the Bumblebee," a record previously held by Florian ZaBach who we covered yesterday.
…he was inspired and challenged by his Fuse bandmate Linzi Stoppard, daughter-in-law of actor Tom, to break the world record by playing the classic Flight of the Bumblebee.

He appeared on The Alan Titchmarsh Show on UK TV to make the attempt, missing out by 3 notes.

But a week later, at the Rogue Studios in London, he broke the record and set a time of 64.21 seconds and a month later he broke it again when he played it in 58.515 seconds.
Playing quickly (especially on this piece) is not what music is about, but as a feat this is nonetheless incredible and entertaining.
Insuring your hands may sound a little silly, but if you give it some deeper thought you will realize that it is no laughing matter. When you think of what your hands are worth, you have to think not only what you are currently using them for but the potential for what they can do for you in the future. If your hands are injured beyond recovery, you may have lost more than just your hobby.
If you are interested in learning more about the best form of insurance for your hands, check out articles from our musicians' health expert!