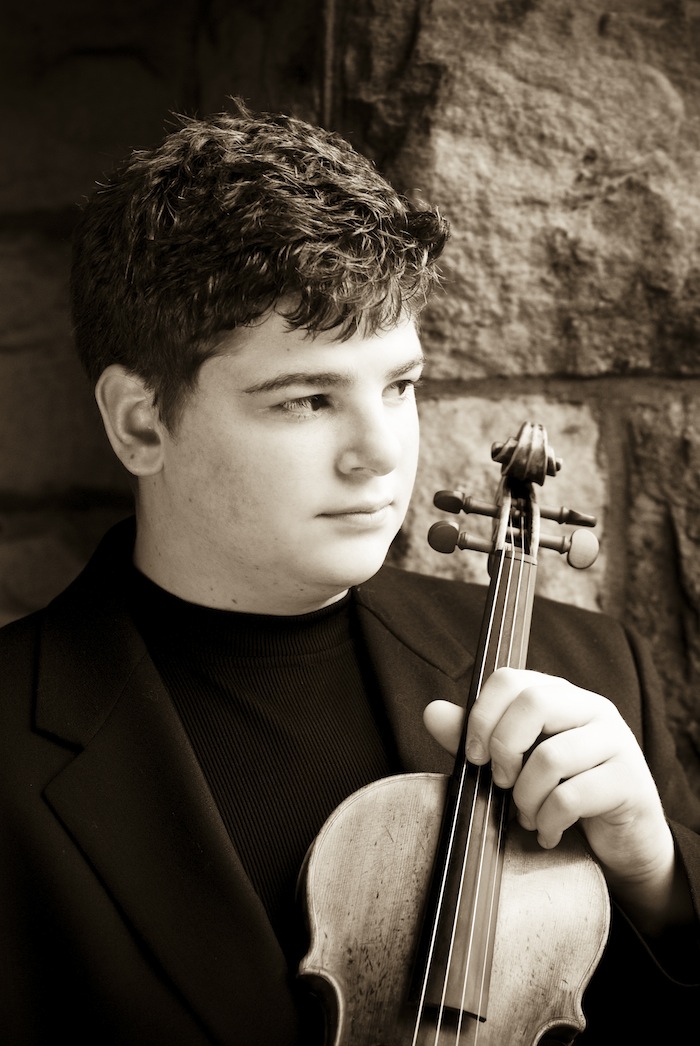 We've featured violin prodigy Chad Hoopes a couple times before here on String Visions. The most recent article congratulated him for been named Classical MPR's Artist-in-Residence. Mr. Hoopes is a phenomenal violinist who has collaborated with premier musical professionals and ensembles throughout North America. He just recently gave a performance in Cincinnati with Russian pianist Dina Vainshtein.
Chad Hoopes, a 16-year-old violinist from Cleveland, is already being compared to a young Itzhak Perlman and Joshua Bell.

His name may be familiar if you recall Erich Kunzel's Music Hall show, "From the Top," and his final Cincinnati Pops recording for Telarc. "From the Top" is a popular show on NPR that features extremely talented kids.

Matinee Musicale opens its 99th season with this young virtuoso, 3 p.m. Sunday at the First Unitarian Church, on Linton Street, Avondale. A reception with the artist follows the concert.

Hoopes collaborates with Russian-born pianist Dina Vainshtein in an ambitious program: Brahms' Violin Sonata No. 2, Bach's Violin Sonata No. 1 in G Minor; Prokofiev's Five Melodies, three pieces from Tchaikovsky's "Souvenir d'un lieu cher" and Ravel's showpiece, "Tzigane."
We are excited to see Mr. Hoopes in the news again and continue to watch his musical and career development with great interest!
To learn more about Chad Hoopes, please check out our exclusive interview with him here at String Visions!