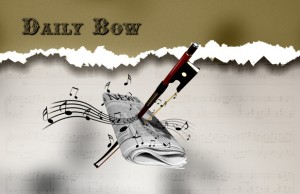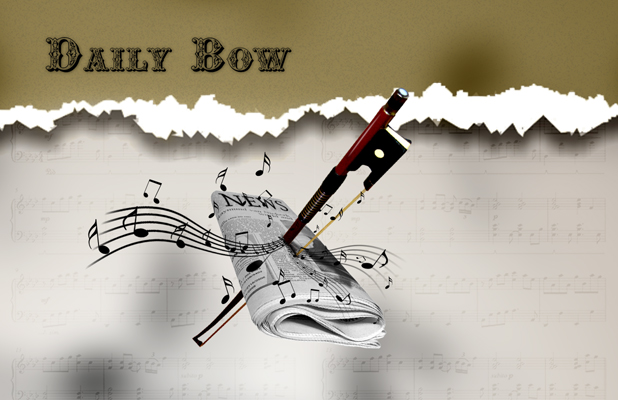 Photographer Nikolaj Lund Reinvents Classical Musician Portraiture
Have you ever looked through a concert program and been underwhelmed by all the black and white images surrounded by masses of text? When you flip to the soloist's bio page, a long and impressive resumé is usually accompanied by a stark photo of a very serious looking musician staring off into the distance. Naturally, this image might be a little off-putting if you're not a veteran concert goer. What could be entertaining about attending a recital given by someone who looks like they're hopelessly lost in their own tormented thoughts to engage with the audience?
Musician and photographer Nikolaj Lund has set out to change that. Fed up with the typical approach to classical musician portraiture, Lund takes photos that project the wilder, wackier, and more human side of musicians. Instead of the usual black void in which most portraits take place, the subjects leap into oceans, play on top of buildings, and hurl their instruments into the desert. While some of the photos still portray seriousness, there is a hint of creativity in each that sparks an interest in the musicians being photographed.
As a classical musician myself I had grown very tired of [the conservative and traditional] perception on classical music," he said. "Every time I saw publicity on classical music, I saw the same type of photos which, in my opinion, keeps people who do not already know about classical music away from the concerts. Classical music is so much more than what those photos told. —Nikolaj Lund
All of Lund's photos are completely real, with very little editing involved. The musicians doing stunts (like jumping into water or running up a wall with violin) all use instruments that cost less than $200, and they really do what the photos show! This kind of photography is exactly what classical music needs to draw in new listeners. A quirky photo can go a long way. A passer-by on the internet might see a picture of cellist Toke Møldrup  falling into the ocean with his cello and think, "What is this guy doing?" After proceeding to his website and sampling a few recordings, he may very well have developed a new fan. Each photo is so interesting and draws you in, and that's exactly what musicians need in order to reinvigorate public interest in their work. Check out more of these amazing photos on Lund's website!