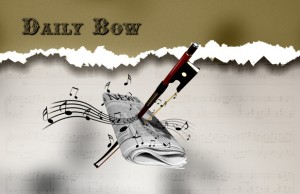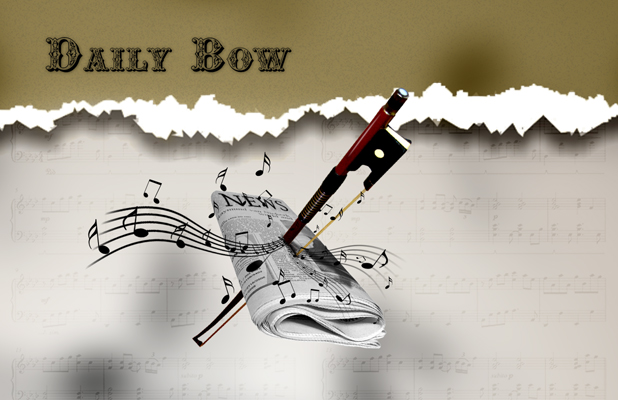 Hilary Hahn Strays from Beaten Path in New Improv Album
There are few musicians out there today who have had gained such a die-hard fan base as Hilary Hahn. A high demand concerto soloist and recitalist from her teen years, audiences have fallen in love with the miraculous clarity of Hahn's technique and the subtle intelligence of her interpretations. She has also invested long hours in the recording studio, putting a little bit of her unique personality in each record. Rather than simply recording the classics, Hahn has continually surprised listeners by pairing well known works with under-played counterparts – she combines Sibelius with Schoenberg; a warhorse like the Tchaikovsky shares a CD with Jennifer Higdon's Pulitzer Prize-winning Violin Concerto.
Keeping with her own trend, Hahn's newest album, titled Silfra (which comes out today, May 22nd) is an adventure into unfamiliar territory. This time, however, there's no familiar work to act as our guide. Silfra  is a duo collaboration between Hahn and German pianist Volker Bertelmann, who goes by the alias Hauschka. No stranger to the recording scene, Hauschka is at home in the avant-garde. He is known throughout the world for his work with prepared pianos, which includes such unusual modifications as placing ping-pong balls inside the frame and hitting the strings with a metal mallet. On the album, we see an organic collaboration between two musicians in the purest form: everything we hear was completely improvised on site in Iceland, with little if any audio editing. Hahn and Hauschka clearly aimed to do something out of the ordinary, and it seems to have created a unique and intriguing work of art.
One of the reasons that Hahn has had so much success in her short time on the international stage is that everything she does is interesting. She's never been afraid to try something new while maintaining an exceptional standard of playing. This new album is not a leap in a completely new direction for her, but a gradual process of opening up to new and out-of-the-ordinary musical experiences. Not only is the collaboration itself interesting, but the product – the actual album – is fascinating, beautiful, and extremely fun to listen to. This isn't a recording you'd expect from a seasoned concert soloist like Hahn; it reminds you of some pop groups doing crossovers or featuring special-guests on a track. Hahn and Hauschka, however, aren't using gimmicks to sell their album. Silfra is the summation of two years of musical exploration and rehearsal between the two artists, and the results are extraordinary. I can't wait to hear about more collaboration from these two trend-setters. Pick up your copy in stores or online today!