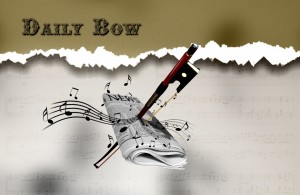 Where the Wild Things Are… a picture book that been a hallmark of children's literature libraries for decades… it holds a special place in the memories of many people who grew up with the dark fantasy.
I remember the author – Maurice Sendak, who just passed away a couple weeks ago – vividly through his illustrations. What I didn't know was the impact that he also made in classical music.
Many of Sendak's books had second lives on stage and screen. Among the most notable adaptations are the operas Where the Wild Things Are and Higglety Pigglety Pop! by the British composer Oliver Knussen.

But Sendak's influence went deeper. Starting in the early 1980s, he designed sets for operas and ballets, some of which were widely used by regional opera companies. His version of Mozart's The Magic Flute for the Houston Grand Opera (1980) was rented out to smaller companies so frequently that the backdrops needed to be painstakingly restored when Houston revived it in 2004. The company also hired Sendak to design sets and costumes for Humperdinck's Hansel and Gretel (1997).

Sendak's work was featured several times at New York City Opera, most notably his 1981 staging of Janáček's The Cunning Little Vixen (see slideshow below). The work featured a fantasy world with talking animals not so unlike the goblins and ghouls of his books. The New York Times opined: "Mr. Sendak, in his City Opera debut, has designed a captivating menagerie, sometimes tilting too far in the direction of Disneyland, but on the whole capturing and holding a dusky woodlands mood."

Other Sendak opera productions included Mozart's Idomeneo for the LA Opera, Prokofiev's The Love for Three Oranges for Lyric Opera of Kansas City and two one-act works by Ravel. Sendak told one interviewer that when designing for opera, he listens to the music "because the answer to the artistic puzzle lies within the music."
A great man who made a great mark in the world… he will be missed. Read the full story: Classical Music Fueled Maurice Sendak's Creative Muse.
Other stories from the week
Remember, we will be attending the eighth blackbird benefit tonight in downtown Chicago. We'll look forward to seeing you there!