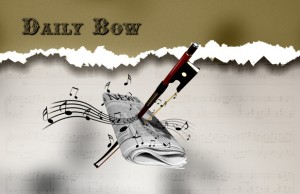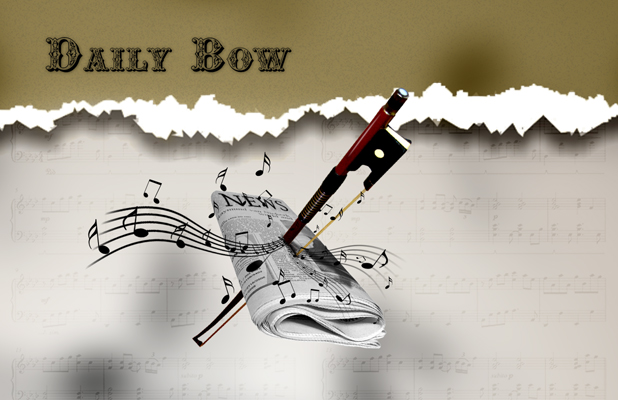 Hilary Hahn has mesmerized audiences for the entirety of her career, from her beginnings as a remarkable child prodigy to her present state as a mature, poised, and fascinating adult musician. Hahn, 32, is indubitably one of the greatest living violinists and has always brought a young and fresh perspective to her music-making. Thus far in her career, she has managed to move with the pulse of the classical music scene while remaining timeless and effortlessly elegant. The classical music world right now is experiencing wild growth in creativity, moving out in all directions and expanding like our own universe, and, fittingly, Ms. Hahn has been very busy putting her own spin on today's classical zeitgeist. Her latest recording project is a collaboration with German experimental pianist Hauschka. Hauschka is the professional name of Volker Bertelmann, a Düsseldorf-based composer and pianist whose music draws not only on the classical tradition but on diverse, club-flavored influences like techno and electronica. His solo records have come out on the British FatCat label, which was originally a techno/electronica label before it branched out into folk, psychedelia, alternative rock and eventually "post-classical", for which they formed the sub-label 130701.
The project is not the first foray into non-standard classical music for Hahn–she is best known for her work as a classical soloist, but she has also recorded for folk and rock bands.  She and Hauschka are releasing the album Silfra on the prestigious Deutsche Grammophon label. It was recorded in Iceland with producer Valgeir Sigurðsson (known for his work with Björk and Sigur Rós), and it deliberately blurs the line between composition and improvisation, thereby creating its unique "post-classical" aesthetic. The album has created a great deal of excitement, particularly the beautiful video of "Draw a Map."
Joe Muggs of The Arts Desk writes of the video, "It's perhaps the most completely realised audio-visual summing up of the area of music that is becoming known as post-classical: that is, music that uses the techniques and instruments of the classical tradition but is not constrained by the classical world's commercial and social strictures." This post-classical aesthetic that defines Silfra relies on music composed both by Hauschka and Hahn as well as on improvisation, which, for Hahn, was a challenge and a new adventure.
Hahn, like most classical musicians, was admittedly unfamiliar with the fine art of improvisation until recently. It wasn't until she was invited to play alongside singer-songwriter Josh Ritter that she had ventured into improvisation, and at first her approach was one that most classical musicians take: she figured out her "improvisation" ahead of time. The only catch, though, was that when she arrived to rehearse with Ritter, he was singing and playing the song in a different key. Caught without time to transpose her premeditated improvisation, she tells the Washington Post that she "walked on stage with a few ideas and my knees knocking, and I played something. I didn't break the song, and he was happy enough. It was exhilarating." The experience took the fear out of the unknown for Hahn, as she thought afterwards, "Oh, that's how it's done."
Since that first experience with real improvisation, Hahn has come a long way. This latest collaboration showcases the fruits of her labor and experience, calling on both artists for something more than they were used to doing.  "I'd improvised along to previously existing structures, such as songs," Hahn says. "I hadn't improvised from nothing. It was just fascinating. I didn't know where to start. You can start on a note, but then what do you do for the next note?" In order to collaborate more naturally, the duo chose to work together to "to find something that was our joint musical language," Hahn says, "to express something that we wanted to play together," rather than simply transplanting a classical artist into an unfamiliar, non-classical genre and asking her to adapt. The result is a fascinating hybrid music, both familiar and foreign, accessible and mysterious: this is post-classical done so very well.