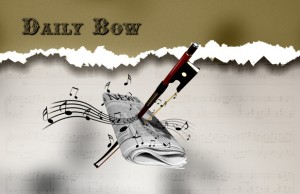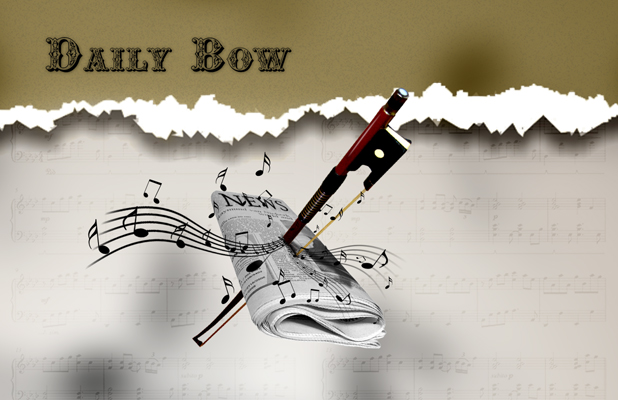 Alexander Sevastian Brings the Accordion to New Heights
Sometimes in music it can be good to be a little unconventional. It's important to bring something to the stage that is unique, something that will peak an audience's interest and keep them coming back for more. Maybe you have a special way of playing a particular piece that people like; perhaps there's a technique that you can dazzle audiences with every time you perform. Some people carry a personality on stage that leaves a certain impression on the listener.
When Alexander Sevastian walks on stage, the audience is always intrigued. At first, it is by what he is holding: a bayan button accordion. They are then surprised again when, instead of churning out "Happy Birthday" and other light music, Sevastian begins to play classical repertoire from arrangements to new, original commissions. During his concerts, he always starts with something more familiar, like the Argentinian tangos, French waltzes and gypsy tunes that audiences have come to associate his instrument with. In between, however, he always tries to throw in something unexpected:
"I'm trying to challenge my audience and always bring something that they can not hear from other accordion players … or a unique arrangement or a piece that was composed for me."
Sevastion says that it is difficult to convince chamber music festival organizers to include accordion in their line-ups. He wishes that more big-name composers would contribute to the instrument's repertoire (Phillip Glass was a welcomed suggestion). For now, he continues with his arrangements and commissions. He next concert is at the Skaneateles Festival in Skaneateles, NY, where he and his band Musica Viva will perform on August 25th. Expanding your cultural tastes is always a good thing, and Alexander Sevastian is helping audiences do just that. If composers have learned to embrace instruments like bass and saxophone for their untapped technical possibilities, then why not the accordion? If you're in the area, consider seeing what might be the only solo accordion concert you might get to see in a long time. It's sure to be an experience you'll never forget!