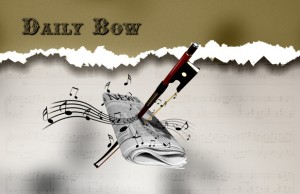 Classical music continues to expand its horizons in all directions, wrapping itself around the world in a more truly global manner than ever before and wrapping itself in new sounds, techniques, and influences to create a truly living and breathing art form. In a recent example of both types of horizon-expansion, the annual Samos Young Artists Festival kicked off at the beginning of the week on the eastern Aegean island of Samos. With a few notable exceptions, Greece and Turkey are often overlooked in classical music in favor of their much higher-profile neighbor, Italy. The classical scene, however, is strong in both nations and is rooted in an equally strong tradition–and it's growing. The Samos Young Artists Festival is an example of this growth. In this, its third year, it is growing thanks to local organization and the arts associations on the island, and it is aiming to showcase growth in the art form itself.
Founded in 2010 by Chiona Xanthopoulou-Schwarz and Dr. Kurt Schwarz, the festival is helmed this year by award-winning Greek conductor, composer and professor Konstantia Gourzi. Gourzi's own musical philosophy, interests, and aesthetic has influenced the emphasis of this year's festival: through the fusion of various musical periods and genres, Gourzi's concept for this year's festival is to present improvised classical music. Improvisation is something of an unknown beast when it comes to classical musicians–it has hardly been common practice since the very earliest days of the classical tradition, and it's largely avoided by the majority of today's classical population. Lately, though, interest in the valuable skill has made its way back into the collective consciousness, as the latest collaboration between Hilary Hahn and Hauschka illustrates.
The Samos Festival has showcased diverse artists since it opened on August 6, featuring the Ross Daly Quartet, an ensemble that speaks to the global nature of the festival with its combination of British, Greek and Turkish artists. Other artists have included the Icelandic-German Trio Blik, Israel's Meitar Ensemble, the Greek Nikos Skalkottas Ensemble, and the Manhattan School of Music Chamber Ensemble.  Concerts are held at the Ancient Pythagorion Theater, an open-air venue situated on a hillside at the foot of Mount Kastri. Constructed in the 4th century BC, the 1,000-seat theater offers visitors a view of the port city of Pythagorio, a UNESCO world heritage site, making the festival a great blend of history and innoation. The festival's closing acts are Turkey's Istanbul Wind Ensemble on August 11 and Germany's jazz Footprints Trio on August 12.