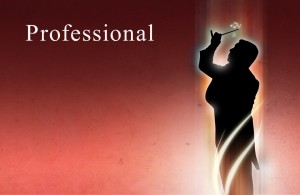 How many times should I repeat a passage when I practice?
Blocked practice has often been compared to random practice in scientific studies. Blocked practice involves giving total focus to one aspect of technique, practicing the same thing over and over until it is correct. Random practice on the other hand is where a number of skills are practiced in random order, with the goal of avoiding or minimizing repetition of any single task. While it is encouraged for musicians to use both methods, random practice has been proven by numerous experiments to be much more effective for long term retention. The idea of repeating a skill over and over is often a waste of time and has been proven to be less efficient in terms of practice technique. This point can be summed up in the words of the late Russian physiologist N.I. Bernstein: The process of practice towards the achievement of new motor habits essentially consists in the gradual success of a search for optimal motor solutions to the appropriate problems. Because of this, practice, when properly undertaken, does not consist in repeating the means of solution of a motor problem time after time, but in the process of solving this problem again and again.
How fast should I practice:
"The speed at which a skill is first practiced should be approximately that of the speed at which it is to be used later." (from Paul Rolland)

That quote is one of the most important aspects of instrumental practice. If the end goal is not clear in the mind of the performer, then practicing is a waste of time. In order to master a fast passage it has to be practiced fast in order to find the most efficient movement pattern. In addition the muscles involved with executing a fast movement is completely different than the muscles involved in executing a slow movement.
See Science and String Playing for more!